Happy Star Wars Day, everyone! In honor of the fan-beloved holiday, several titles will be premiering on Disney+ today. Here's what you can expect.
Star Wars: The Bad Batch
What's Available: Season 1 Episode 1
Length: 75 minutes
Title: Aftermath
Rating: TV-PG
Execute Order 66… First introduced in the last season of Star Wars: The Clone Wars, Star Wars: The Bad Batch will follow the story of Hunter, Wreck, Tech, Echo and Crosshair as they navigate their way through the galaxy immediately after the Clone War. This brand new original animated series is led by Brad Rau as supervising director and Jennifer Corbett as head writer. The cast is led by Dee Bradley Baker as The Bad Batch. You can learn more about it here. Episodes 2 – 5 will premiere on May 7th, 14th, 21st, and 28th respectively.
Maggie Simpson in The Force Awakens From Its Nap 
Length: 3 minutes
Rating: TV-PG
Maggie Simpson vs. baby Darth Maul. That's it. That's the Tweet. Welcome back to Springfield! In this cute and fun animated short, we get to see what happens when Maggie loses her pacifier at daycare in a galaxy far, far, away. Don't forget to look out for the cameos!
Maggie Simpson in The Force Awakens From Its Nap is the third animated short in the line to feature the youngest Simpson family member. It is preceded by Maggie Simpson in Playdate with Destiny and Maggie Simpson in The Longest Daycare. Both run about 4 – 5 minutes long.
In a daycare far, far away… but still in Springfield. Maggie Simpson in "The Force Awakens from Its Nap" is streaming tomorrow, May the 4th on #DisneyPlus. pic.twitter.com/bYp4sb5Szx

— Disney+ (@disneyplus) May 3, 2021
Star Wars Biomes
Length: 18 minutes
Rating: TV-G
If you love running ambient sound in the background, this is the project for you. In a similar style to other Disney+ projects like National Geographic's Earth Moods, Star Wars Biomes takes you on a virtual vacation to popular locations like Hoth, Tatooinem and Sorgan. Have a safe flight!
Star Wars Vehicle Flythroughs
What's Available:

Season 1 Episode 1 – Millennium Falcon Flythrough
Season 1 Episode 2 – Star Destroyer Flythrough

Length: 4 – 5 minutes
Rating: TV-G
Once you're done visiting a few planets, it's time to go onboard the Millennium Falcon and Star Destroyer. Star Wars Vehicle Flythroughs will give you an up-close and personal tour of these two iconic space vehicles.
In addition to these new titles, don't forget about the already existing Star Wars content on Disney+. Original commissioned artwork will also be featured on the platform for the next several days. A first for the streaming service. How are you going to celebrate? Let us know in the comments below!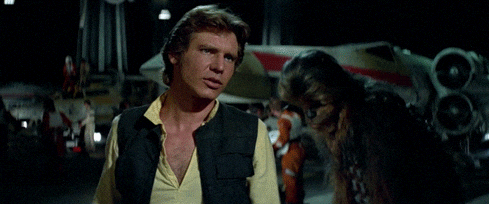 DON'T FORGET TO FOLLOW THEM ON SOCIAL MEDIA 
Hashtag: #MayThe4thBeWithYou
Website: https://www.starwars.com/
Facebook: https://www.facebook.com/StarWars
Instagram: https://www.facebook.com/StarWars
Twitter: https://twitter.com/starwars
YouTube: https://www.youtube.com/channel/UCZGYJFUizSax-yElQaFDp5Q