Hello from self-quarantine! How are you doing? As the world tries to deal with the outbreak of COVID-19, those of us who are hunkering down now have a new lifestyle to adapt to. How many of you have been turning to your streaming accounts when you've been taking breaks lately? If you have access to Disney+ or other platforms, there's a ton of content out there that you can navigate through. Have you considered a Disney princess marathon? This Staff Writer has and is here to help. This isn't an inclusive list by any means but hopefully, it'll get you started.
Disclaimer: Most of these movies have already been out for a while but putting a **spoiler alert** here just in case. Proceed with caution.
Moana (2016)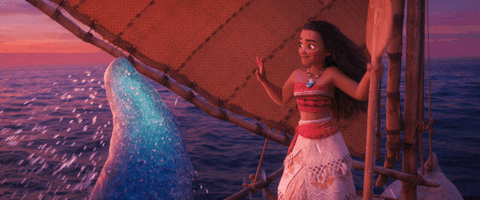 Where you can find it: Disney+, YouTube Movies, Prime Video, and Fandango Now
MPAA Rating: G | Length: 1hr 48min
For Pacific Islander Disney fans around the world, Moana is a very special movie. For the first time in the company's history, we didn't have to lean on someone like Mulan, Jasmine, or Pocahontas (even though they're also great heroines of color). If you're looking for a different kind of "princess" to get attached to, Moana's your girl. She knows she's not supposed to go near the water but wants to see what's beyond her island anyway. When it's time for her to leave, she has to look for a demi-god called Maui (Dwayne Johnson) and restore the heart of Te Fiti to bring back balance. It's a pick I always recommend and trust me when I say that you don't have to be a Pacific Islander to enjoy this movie. The sass level is also on point.
Frozen 2 (2019)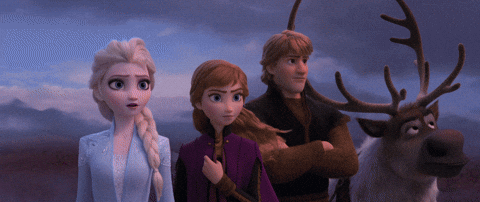 Where you can find it: Disney+, YouTube Movies, Prime Video, and Fandango Now
MPAA Rating: PG | Length: 1hr 43min
Frozen 2 didn't make the shortlist for the Oscars last year but that's okay because it didn't need to. We still love it. My name is Kathryn and Frozen 2 is one of Disney's best-executed sequels to date. That's where I stand. Here's why:
One of the things Frozen 2 does well is how it tackles mental health. The characters in the franchise have gone through A LOT. In Olaf's words, they're constantly going up against some sort of mortal peril. Can they finally get a break, please? This movie reminds us that it's okay to talk about and acknowledge our feelings. They recognize that it's okay to not be okay. Sometimes you just have to take it one day at a time and do the next right thing. We also got "Show Yourself" out of this movie so there's that too.
The Princess and the Frog (2009)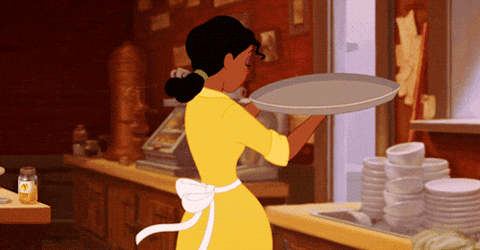 Where you can find it: Disney+, YouTube Movies, Prime Video, and Fandango Now
MPAA Rating: G | Length: 1hr 37min
The Princess and the Frog made its debut in 2009 and it was one of the first movies that tried to revive 2D animation at Walt Disney Animation. While it didn't necessarily have a stellar run when it originally came out, it has since become a favorite in the Disney fandom. The Princess and the Frog celebrated its 10th anniversary last year. One of the reasons why I fell love with this movie was because it helped me get through my first year as a Food Service Worker. Tiana's energy is contagious and I hope it helps you get through this tough time as it has with me. It doesn't hurt to wish upon a star but please don't forget to meet it halfway with your own effort as well.
The Princess Diaries (2001)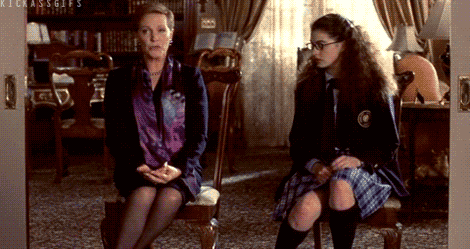 Where you can find it: Disney+, YouTube Movies, Prime Video, and Fandango Now
MPAA: G | Length: 1hr 55min
Most kids ask for a car for their sixteenth birthday; Mia got a country. There are so many reasons why you should watch or rewatch The Princess Diaries. Sure, it's not an animated princess feature film, but it has become a cult classic. Based on the books by Meg Cabot, The Princess Diaries follow the story of 15-year-old Mia Thermopolis and how she learns to become a member of Genovia's royal family after not knowing she was royal her entire life. Talk about a wake-up call, huh? Are you a Tangled fan? We'll talk about that one more below, but this was also Mandy Moore's first lead role. Despite the fact that she was the antagonist. You'll have a fun time with this one.
Tangled (2010)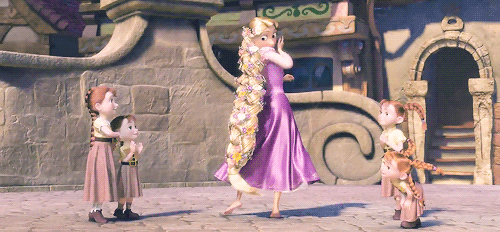 Where you can find it: Disney+, YouTube Movies, Prime Video, and Fandango Now
MPAA: PG | Length: 1hr 40min
Would it be a self-quarantine recommendation list without including Tangled? I don't think so. Rapunzel spent her entire childhood in quarantine from the outside world because her "mother" wanted to use her powers to keep looking youthful. That's not awkward, right? If you're trying to explain the current situation to anyone, you can definitely use this movie as an example to a point. Rapunzel spent years trying to stay occupied in her tower. We can only imagine how she felt when she got the chance to venture away. Cue BEST DAY EVER moment. It can be a lot for a person but she made it. So can we. Frying pans! Who knew?
P.S. If you haven't seen any of the other Tangled spin-offs, HIGHLY HIGHLY RECOMMEND.
What would your ideal princess-themed marathon look like? Let us know in the comments below! Stay safe out there, everyone!